Eligibility & Restrictions
All passengers are asked to sign a waiver prior to the flight. We ask that you Claim responsibility for any health issues that would render this sport unadviseable.
Due to insurance regulations, we are unable to fly pregnant women or any person with physical limitations that would render this form of entertainment unadvisable. Please, if you have any questions at all as to the advisability of a flight, feel free to discuss it with us.
It is important for us to know if there is anyone in your party weighing over 230 lbs. The balloon's lift capabilities vary with outside temperature. Our knowledge of this will only serve to insure that we book the balloon properly and avoid potential unnecessary embarrassment.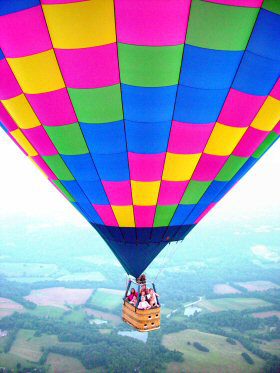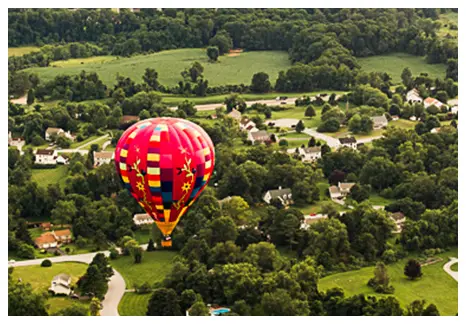 One Hour Flight - $299.00
Traditional Champagne Toast One Hour Flight. Pricing is per person.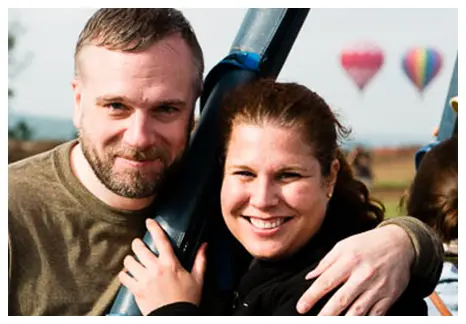 Dinner Flight - $339.00
One hour hot air balloon flight including full course dinner at local restaurant. Pricing is per person.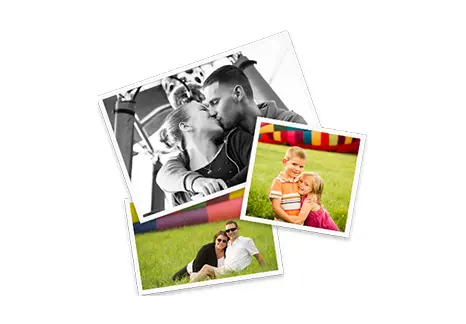 Signature Souvenir Flight - $549.00
One hour hot air balloon flight & portrait session while balloon is being setup. Pricing is per person.