Capt. Sangram is an optimist, energetic and passionate flyer. He has been around balloons for over 10 years and loves to be in the air at every opportunity he gets. He holds a current USA CPL for Balloons, an MBA from the UK and he also has several businesses in India. But flying is his Passion.

In August 2018, Sangram had the opportunity to Pilot the 1st ever Balloon Flight in the History of OMAN country

Sangram was also invited to represented his Country India for the 1st time by the Albuquerque International Balloon Festival in 2018

Ballooning has taken him to various countries like Philippines, Oman, Nepal, USA, Malaysia, and many more.

He is a wonderful team player as well as a very safe and skilled Pilot. Our passengers love flying with him and so do we!
Owner/Operator/Chief Pilot
Capt. Debbie Hardings 1st encounter with Balloons back in 1984 when she was an inquisitive teen trying to find her passion. Once she got hooked onto Ballooning, she never looked back and has been flying commercially since 1987 and has over 2700 hrs of flying experience. She founded Air Ventures in 1990 with a single 4 passenger balloon and soon enough she had a fleet of 5 balloons which could carry 2 to 7 passengers. Jump forward to 2021 and she has had  25,000 plus happy customers who love adventure and are happy to share their experiences with their friends & family.
Debbie was selected for the Women to Watch Award by Business Philadelphia Magazine in 1995 and placed on Pennsylvania's Honor Roll of Women in 1996.
She is a four year veteran of the Wings program which is a volunteer rating program in continuing skills and education of pilots organized by the Federal Aviation Administration.She attends yearly continuing education and safety seminars for commercial operators. She holds a Masters degree in Social Policy Research and Development from Bryn Mawr.
Debbie also holds Australian and U.S. Commercial Hot Air Balloon Pilot ratings. She is also an instructor and has four qualified commercial pilots to her credit. Over the years she has flown commercially in Australia, Africa, Jamaica, Yugoslavia and attended balloon rallies in France, Italy and Hungary, placing 2nd among the Americans in Lorraine, France in 1995 and third in Monte Forte, Italy in 1990.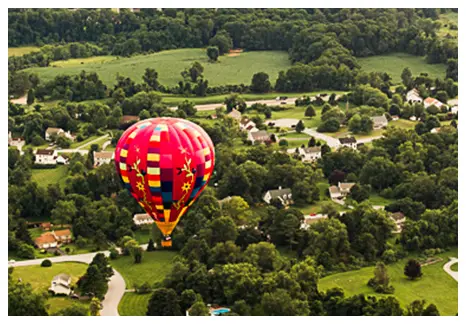 One Hour Flight - $299.00
Traditional Champagne Toast One Hour Flight. Pricing is per person.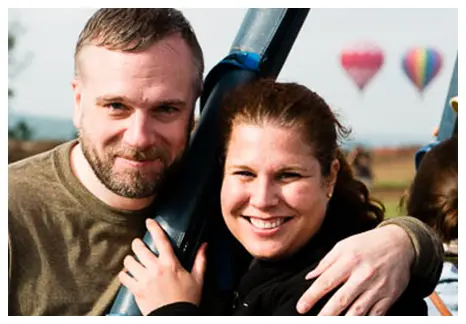 Dinner Flight - $339.00
One hour hot air balloon flight including full course dinner at local restaurant. Pricing is per person.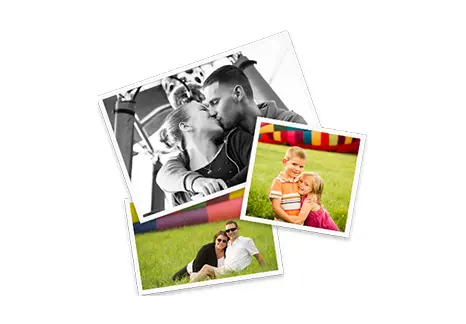 Signature Souvenir Flight - $549.00
One hour hot air balloon flight & portrait session while balloon is being setup. Pricing is per person.